Should We Panic?: Five Thoughts on the Ravens' Preseason (Thus Far)
So far, the Baltimore Ravens have gotten off to a...weird start, to say the least. After pulling out a last-second comeback win from whence the Sun don't shine against the (Brees-less) Saints, Ravens faithful have suffered through two abysmal games. First, the team was demolished in just about every sense of the word by the Eagles. Then, about a week later, the Ravens were destroyed again. This time, they were laid out to be slaughtered by the Redskins.
...horrible word choice aside, should Ravens fans be worried? Here are five things to think about heading into the final game of the preseason and the beginning of the regular season.
1. Breshad Perriman hasn't practiced and there's no timeline for his return.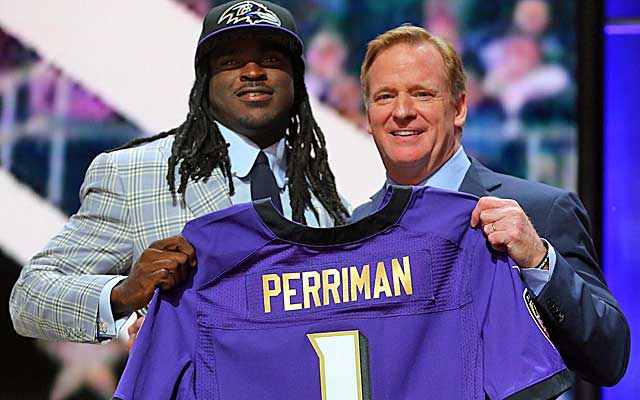 Ok, now I know I said a couple weeks ago that Ravens fans probably shouldn't panic about Perriman's injury--or lack of reps--because it was still early on. However, the news keeps getting murkier on his return. And when he returns, it'll add a help and hindrance to the Ravens offense. He'll help because he's been touted to be Torrey Smith-fast. But, he could hurt the team basically because he's a new element to a offense unit which, even with its flaws, has started to gel together.
2. The second-teams need improvement--now.
Watching the Ravens' second-and-third-teams offensive and defensive squads is a chore. It's like playing your kid brother on
Madden
, then flopping around just so he gets an unrealistic 100-yard Hail Mary play to feel good about himself. Matt Schaub has his moments of excellence. But, he also has his moments of "ohhhh, ok. So
that's why
he's been considered past-his-prime these past couple seasons."
3. Steve Smith, Sr. is a GAWD!
Blasphemy aside, Smith is, even at 36, able to play like he's 26. That'll come in handy since Perriman's injured and the Ravens' receiving corps is...lacking, to say the least. Perhaps he can pass some of that badassery onto the rest of his teammates. Now, if only we can keep him from wanting to rip everyone's head off every time.
4. Penalty kills
The Ravens' past couple preseason games, they've seen penalties negate some pretty big plays. Cut down on 'em. Now.
5. The defense is still lacking from top to bottom
Ngata's trade was necessary. However, it still doesn't mean that it hasn't hurt the team's defensive stature. Matt Elam's injury has hurt (pun intended), since it's taken an already-weakened secondary and neutered it a bit more. Do I have faith that the Ravens' defense will get it together? Of course. They're the Ravens. They're known for running the ball down everyone's throat and stifling defense even with players who turn into glorified second-stringers elsewhere. The Ravens' defensive unit is a thing of glory. So, they'll get it together. I just hope they do it soon.