A SOTB!!! Q&A with Samanta Lily
Today's SOTB!!! Interview Session is someone who's made some pretty big waves online, making her way onto sites such as Scoreland. Short, sweet and to the point, I introduce to you my Q&A with Samanta Lily a/k/a
@sexy_lovely_sam
.
SOTB!!!: For the readers who are unfamiliar with you, can you give us an introduction?
Samanta Lily: I am Samanta Lily, a Russian busty topless model. I'm 26 years old, with big natural tits.
Speed: How did you begin camming?
Sam: I started to do camshows after leaving my office job. My friend advised me to do it, she told me that my body is perfect for it.
Speed: How was your first show?
Sam: I will never forget my first private show. I was very shy. After I took off my shirt and stood nude, I blushed and my face went red like a tomato. I pushed the button and canceled my show. The member asked me what happened – I answered that there was a connection problem.
Speed: I know you get this one a lot, but how was it adjusting to your bra size growing up?
Sam: They are growing and all I can do is to get used to them.
Speed: Where do you see your brand in five years?
Sam: I don't think about it. As long as my fans will love me – I will model.
Speed: What's the weirdest request you've received from a viewer?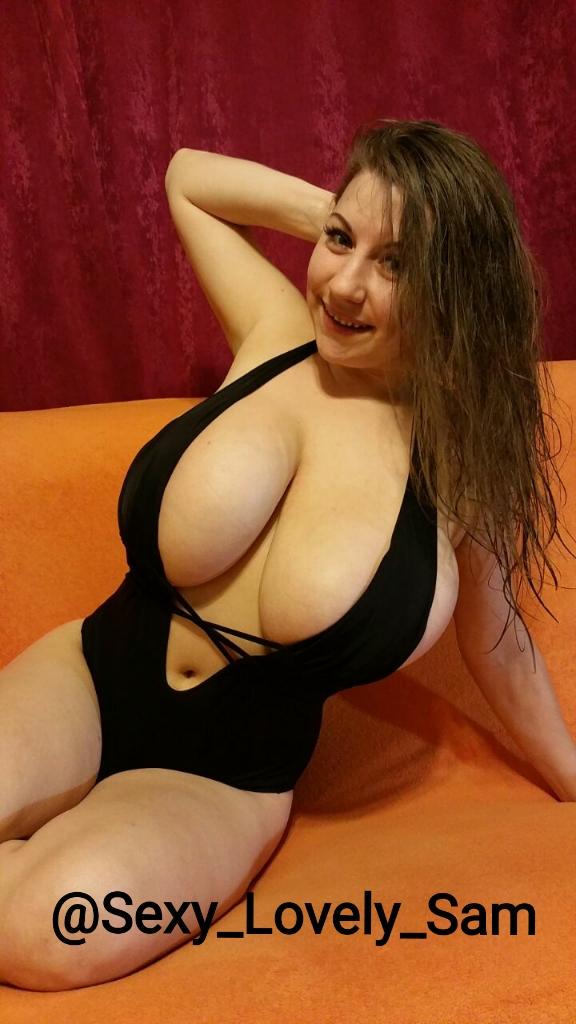 Sam: You mean viewers, on cam show[s]? I have received so many weird requests. To vomit, to fart, and many disgusting things. It makes me very mad and I don't waste my time with weird people.
Speed: Now that the obvious questions are out the way, do you consider it your duty to be an advocate for young women who may also be in the same boat as you, physically?
Sam: Why should I advocate young women? Everyone has their own head on the shoulders.
Speed: Are you involved in any social movements? If so, could you elaborate on them and what they mean to you?
Sam: No, I am not involved in any social movements.
Speed: If there were three things you could change about the world, what would they be and why?
Sam: I would take all money from all worlds people and excrete it back distributed in equal quantities. So that there were no rich and no poor people. All people would be socially equal and happy. Next, I would put in jail all salacious people, in hopes that it might stop the wars. Finally, I would only allow the production of healthy foods, as they might save more people's health and lives.
Speed: Going back to camming a bit, do you ever experience performance anxiety? And if so, what are some steps you take to remedy it?
Sam: I don't experience performance anxiety.
Speed: I read in a previous interview that you'd never do a hardcore scene. Is that still the case and, if so, why?
Sam: I will never do hardcore, because I have a private life too. And in the future I don't want to put my kids and family in unpleasant situation.
Speed: Where can fans reach you?
Sam: [Fans may reach me at]
twitter.com/Sexy_Lovely_Sam
.
Speed: Do you have any final words of wisdom for our readers?
Sam: Love yourself and show more love to the world.