Is Something Rotten in the "State" of (FC) Barcelona?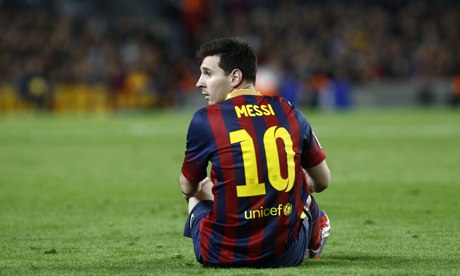 For those who may not know, I'm a bit of a soccer fan. And, no, I didn't become one magically because of that
whole Reina thing
. I'm not as well-versed as some, but I do know my way around the pitch (mainly because I used to play soccer myself, partly because I actually enjoy the sport). But, something that's been getting my attention recently is the confusion that's coming out of Barcelona. On top of their somewhat befuddling loss to Real Sociedad, it's been revealed that the club's been banned from participating in the next two transfer windows for violations. Additionally, we've received word that the club has
fired
its director of football Andoni Zubizarreta (and his assistant, fellow Barca legend Puyol, has put in for his resignation). And this is just the stuff that's happened within the past couple days.
I'm confused as to how all of this is falling into place at, practically, the same time. It seems mighty..."suspicious." Whatever the case may be, all does not seem to be right in Barcelona at the moment. Will they continue their (most-of-the-time) dominance on the pitch? Eh...probably. But, behind closed doors, things are getting muddier by the day. Stay tuned.