A SOTB Q&A with @Betta_Mo
A hidden gem from Mo and Rob Regal (f/k/a Lyriciss). Hints for a future SpeedontheBeat.com interview, perhaps?
Since we are in the season of giving, I felt that it was only right to switch up our interviews today. Today, I got the chance to catch up with DMV activist, do-gooder, and "part-rapper" Mo Betta, to discuss his #SantaCause initiative, his thoughts on the world, and how he got started in the things he does. Take notes, since Mo is pretty well-connected and is using those connections to enact change in our communities. Without further ado:
SOTB: So, for those who don't know, can you give us a bit more insight into who you are?
MB: I'm Maurice. Regular guy, normal fella. I'm a part-rapper--meaning I only freestyle and that's when I'm in the mood. I write for others, but I've become a philanthropist and advocate for change.
SOTB: How did you get into music?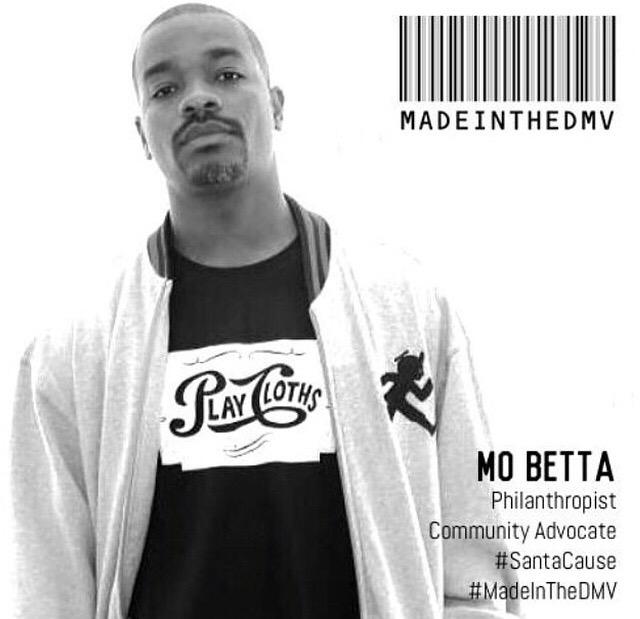 MB: Freestyle battling. I use to do it all the time. You beat one person, then everyone knows someone you can't beat. So it just keeps going. I met the CEO of Topp Dogg, Infa Redz, back in like 2004. We battled for four hours and it was like "man, you joining us 'cause I don't wanna have to deal with you later." He is the reason I support how I do. He use to stand front row of open mics and stand there all night; it was contagious. By going out to support everyone, I started meeting everyone in the area and gaining connections.
SOTB: As some of the readers may know, you were my first interview, back in 2010 for a charity freestyle battle out UMD. How have things been going since that interview?
MB: Since then man I've transitioned from rap to community. Fundraising and such, which I feel I'm able to do because of Mo Betta being known. Like, Maurice wouldn't be able to pull it off on such a large scale cause he wouldn't have the same network. I've worked with Wale on something, been offered A&R gigs, and more. Started Santa Cause a campaign to raise money and awareness for Safe Shores DC to help sexually abused kids.
SOTB: So, was there another story behind the Cowboys jersey story or were you just trying to get into people's heads?
MB: Honestly, I don't recall. I probably just had it on that day. May have matched my new shoes. The Romo jersey may have been a punchline about wearing the 9 who ever knows with me.
SOTB: So, what got you into charities in the area?
MB: My man Tony Lewis Jr., my own giving nature, Pro'verb and his Will Rap 4 Food Inc, knowing people that have diseases made me wanna do the walks for the cures. It just feels good, it's my high. I don't smoke or drink. Plus, I want others to give, so I had to give first to lead by example. And because I know some people follow me or listen to me, I had to use my influence for good. I know what it's like to need and not have help, so I feel compelled to give. It's the godly way.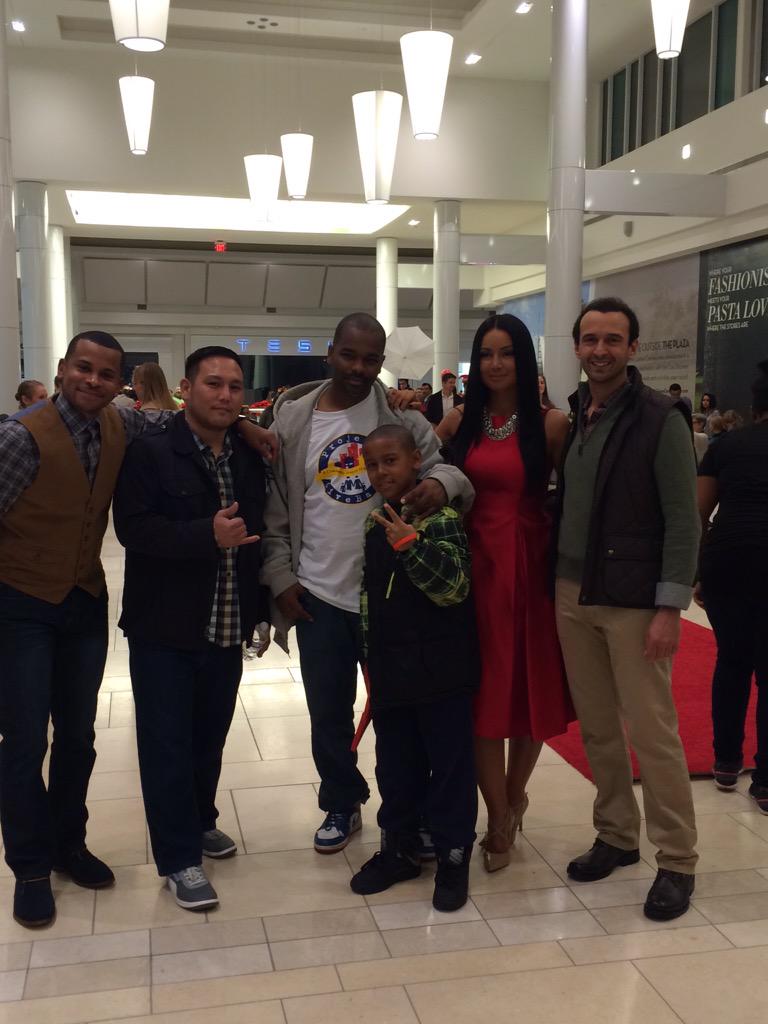 Mo with some members of WPGC at the Tysons
Corner Night of Giving
Photo Credit: @Betta_Mo
SOTB: Can you tell us some of the charities you're involved in?
MB: Any and every one that is going on and I find out about. Covenant House (I slept outside so homeless youth didn't have to), Will Rap 4 Food Inc (I've packed lunches for the homeless and spoke at schools, hashtag lunchbag (we packed lunches for homeless). I've done all the walks HIV, autism, breast cancer, etc. All the Tony Lewis Jr. events (feed the homeless, clothing drives, coat drives,arches and rallies), donate to whatever my friends are involved in--if it means something to them it means something to me.
SOTB: Now I know that one of the charities that is near and dear to both of our hearts, Santa Cause, is in the midst of fundraising efforts. What is the story behind Santa Cause?
MB: Santa Cause was gonna be a fundraiser each year for a different charity in the area. To show the other side of area artists, that we do good in the community. The DMV Awards fight was on the news, go-go spots had fights and shootings and were closing, a open mic spot had gotten closed due to a shooting--I had to cancel out that negative perception.
But then, Tony Lewis Jr. invited me to a event called Coffee For Kids that Safe Shores DC does. It's pretty much a tour of the facility. Once I saw all they did for these sexually abused kids, (psychiatrists, snacks, school supplies, art therapy, play therapy, new clothes, training for parents and more) it was a no-brainer; that's who I was gonna campaign for. It's like God geared me for this. My favorite TV show is Law & Order SVU. So, the subject is close to my heart. Plus, a close family member was abused. So, Safe Shores DC became the sole thing Santa Cause was about.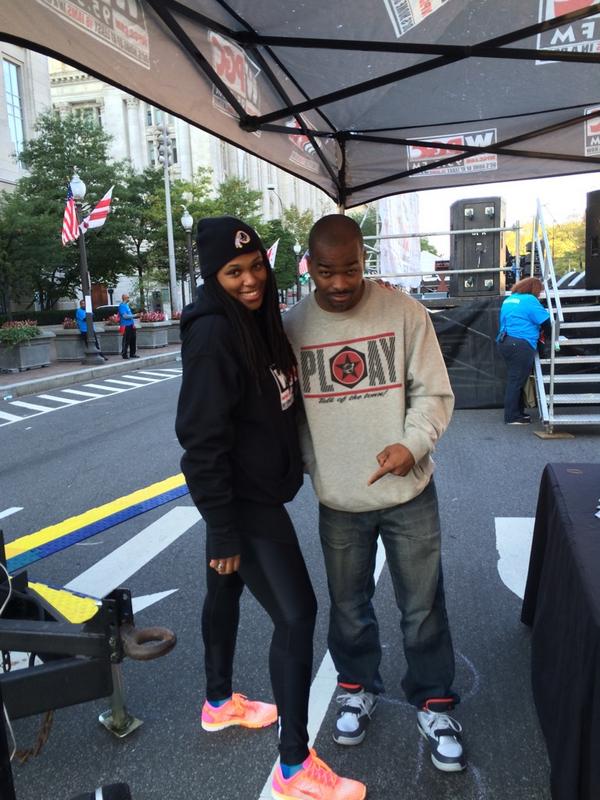 SOTB: What are some of the other efforts you all have going on with Santa Cause, especially with the holiday season coming up?
MB: Different shows and events that are regularly happening in the DMV just included Santa Cause as a beneficiary. Just follow my social sites to keep up and be aware.
SOTB: Where can readers go to get more information on any of the charities you've mentioned, or to aid the fight against abuse, poverty and other issues?
MB: Follow me on IG & Twitter at @Betta_Mo and check in daily.
SOTB: Ok, I'm going to switch up a little bit. Favorite artists, either all-time or at the moment?
MB: All time? Pac, Scarface, Eminem, Jay Z, AZ, Beanie Sigel, Young Jeezy, Biggie, Lil Wayne. And right now? Wale, Drake, J. Cole that class was crazy.
SOTB: What would you say to up-and-comers? I mean musically, mentally, spiritually, what have you.
MB: Network, get out to events and make your presence felt. Support others genuinely people appreciate that and he real will reciprocate. A good place to be is Made In The DMV on

12/6/14. You can

visit www.madeinthedmv.com and register for the free conference.
SOTB: Do you have any thoughts on the DMV music scene these days?
MB: The people are watching so work hard and grind. Lightshow, Shy Glizzy--they on deck. Trel's in position, Wale putting on and is one of the best on the game, Logic out there now. It's our time.
SOTB: Where can people reach you?
MB: On the social sites I listed above or in the streets. I'm usually at an event supporting
SOTB: Any final thoughts?
MB: Do something for someone else, be the change you want in the world. And visit www.safeshores.org and make a donation to help sexually abused children. Remember to hashtag #SantaCause in the comments field, please.
As a bonus, I've included Mo's interview with DJ Heat with more on why he gives back.