ScHoolboy Q feat. BJ the Chicago Kid and Nas - "Studio (Remix)" Review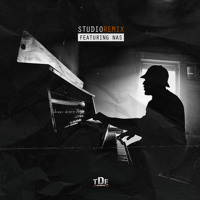 I like Nas, I like Q, BJ the Chicago Kid is dopeness, and "Studio" (even with its "I'ma put this dick up all inside of you" bluntness) is a damn good song. However, this remix to Q's big song falls a bit short of expectations. With lines such as "pussy stock going up...I think it's all of these checks," and Nas singing, I found it a bit hard to stifle chuckles. Now, again, I like Nas. I think he's one of the greatest. I even bought the album with "You Owe Me" on it. Hell, I'll probably get clowned for my drunken singing on the TeamDAR mixtape/album dropping (shameless plug BTW). But...this remix, to me, was as needed as a hole in the head--or another cliche from yours truly. What most will talk about, however, is Nas' statement that his upcoming album is his last on Def Jam (and that he's got "so many options").
Let the Nas bidding war commence--again.